Parts:GroundControl Formula 1 frames
From Wikinline
Specifications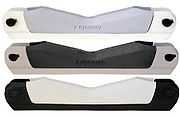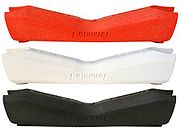 Overview
Modular frames with flat and freestyle variants, differing only by the replaceable H-block.
Details
Max wheel size 58mm wheels on the outside and 57mm on the inside.
Exists in 3 sizes.
Size 1 for 6-7 US (11").
Size 2 for 8-12 US (11-1/2").
Size 3 for 13-14 US (12").
When sold separately, comes with all required hardware and 4 spacers.
Both flat and freestyle H-blocks are available separately.
Original Parts